SRCS Tip Sheet with supporting video.
When you click on an email address on a website your computer should know to bring up your default email client (e.g. Mail, Thunderbird,Outlook, etc.) at the forefront so you can type a new email message.
Gmail was designed with web interface use in mind from the very beginning and it makes the most sense to stay within the browser for every email related activity instead of bringing up an email client.
For that to happen you need to instruct your browser to allow it.
If you are using Chrome please follow these steps:
In Chrome click on the three vertical dots in the right, top corner of your browser and select "Settings"
In the new window click the Advanced drop down from the left menu then Privacy and Security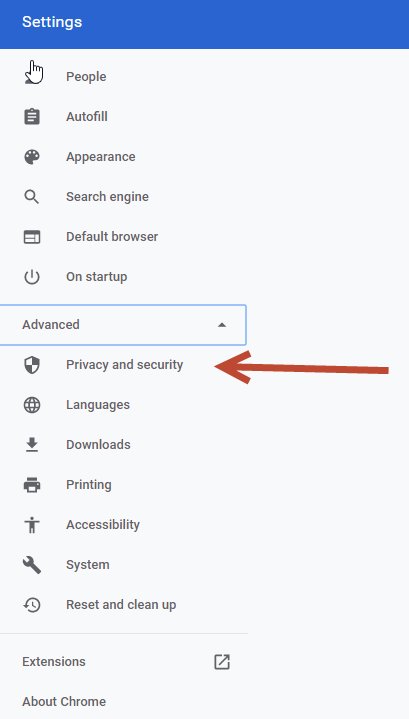 Select Site Settings on the right pane and then Handlers in the new window.
Make sure the Allow sites to ask to become default handlers for protocols (recommended) button is switched to the right.
Next time you will click on an email link on a website you will see a pop-up window asking you to allow mail.googl.com to open all email links. Select Allow.
You should be set.